Xiaomi is a Chinese company known for their MIUI version of the popular Android OS and has just released a much awaited update to the original Xiaomi phone. Priced at only ¥1,999, which is roughly equivalent to $314 according to today's exchange, this gorgeous looking device is a definite steal if you look at the power it brings to the table.
The Xiaomi Phone 2, which runs on Google's Android OS, specifically the latest Android Jelly Bean 4.1, is powered by Qualcomm's Snapdragon S4 Pro APQ8064, which is a quad core chip that they clocked at around 1.5Ghz. We know that the Snapdragon SOC won't be a pushover, especially with the generous 2 GB of RAM available for the device. This should make sure the operating system and any installed app will have plenty of room to run itself. The device also features 16GB of internal memory, a standard with today's smartphones.
An interesting tidbit about the Xiaomi Phone 2 is that it sports a very sharp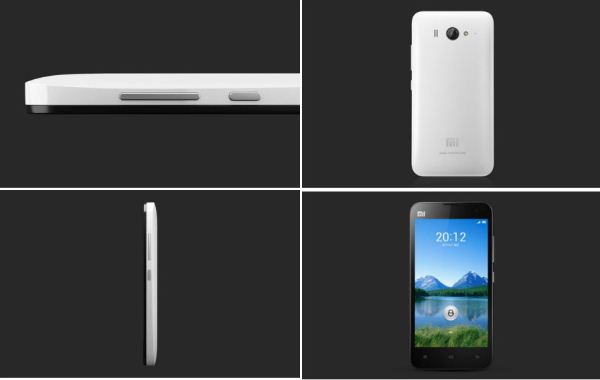 screen with a 342PPI, a pixel density that definitely beats out the Apple iPhone 4S which sports a 326PPI. This 4.3 Inch IPS display is manufactured by Sharp, which is also the manufacturer of the rumored iPhone 5's screen. Apparently, it also makes use of in-cell technology. It is the Sharpest display for an Android device to date.
As previously mentioned, it runs a modified version of the Android Jelly Bean OS, which is known as MIUI. It should be noted that the MIUI interface is the second most popular custom interface next to Cyanogen mod in the Android mod world. MIUI features a more advanced interactive theme, better security on top of the Jelly Bean updated security, and some Chinese focused utility functions like voice assistant.
The Xiaomi phone 2 also features a 2,000mAh battery with a 3,000mAh option. It also has a very powerful 8 megapixel back shooter with a 2 megapixel front camera. The featured shots from the Xiaomi Phone 2 are reportedly "stunning".
Looking at the overall design and features of the Xiaomi Phone 2, it is like a dream phone. It features the best of the new processor, a stunning screen, a powerful camera, a fast MIUI version of the Jelly Bean operating system, a pocket friendly size, and best of all, a competitive price. Forget that it is a China branded phone, many of our stuff is made from China anyways. This is a phone that has the potential to challenge the world if the power of the specs will translate well to the user experience.
Hopefully, this mix and match of features will reach foreign shores. It will be one of the few Jelly Bean devices out of the box right now. If given the chance, will you get your own Xiaomi Phone 2?
Image sources: engadget.com, anandtech.com